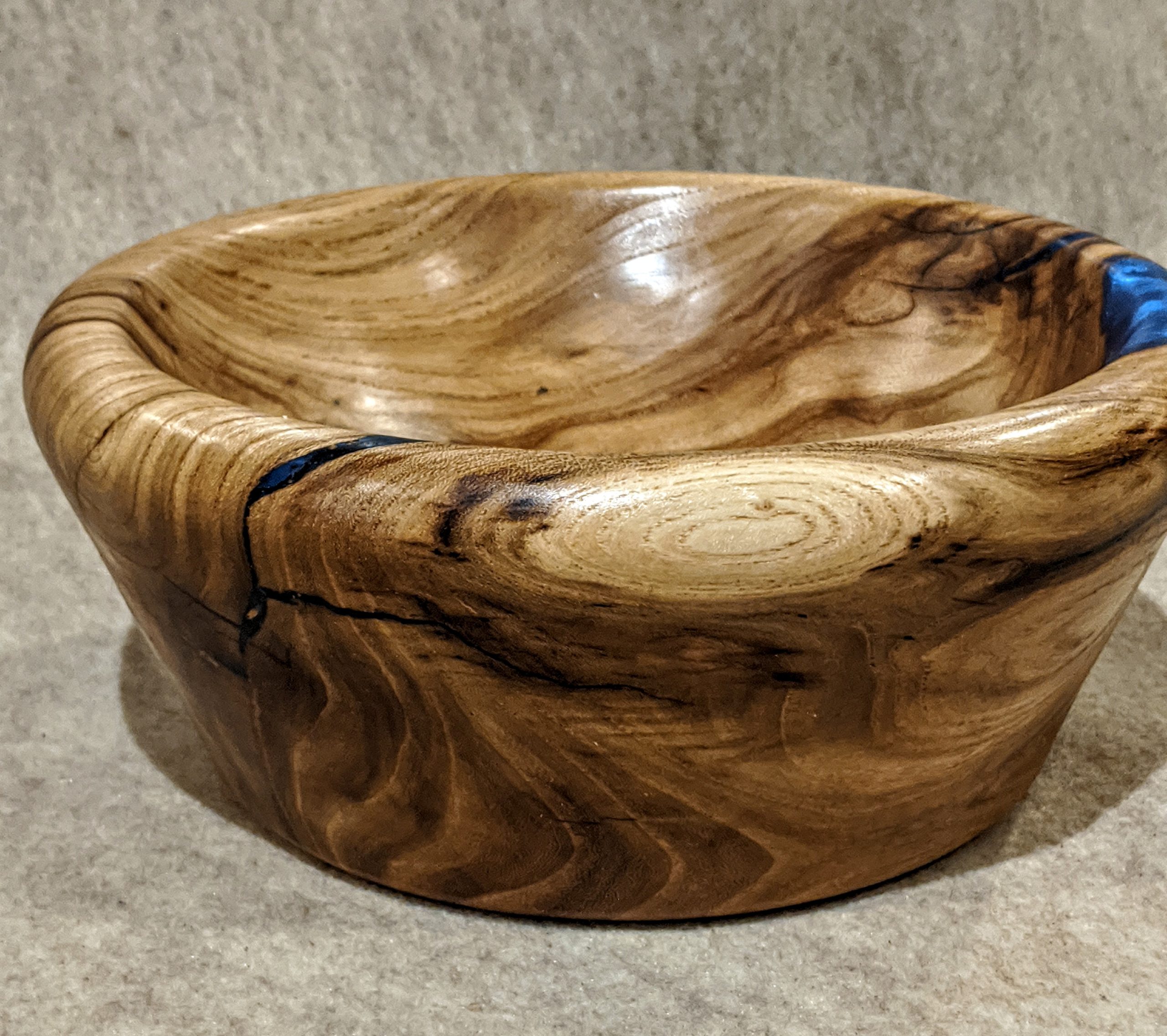 Locust Burl Embellished Bowl $165.00
Stunning Locust Bowl made from a tree burl. The grain is spectacular. Epoxy work embellishes the finish to create a sleek feel and finish to this work of art. Bowl is approx 6″ by 3.75″ and is great for serving snacks, crackers and fruit. Just imagine the beauty it will bring to your home. Reach out to us through this page for shipping costs to your location prior to payment.
Tell us you are interested!
For purchasing bowls, please contact us for exact shipping costs.