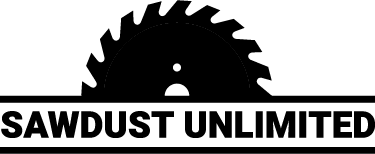 Congratulations on your purchase of a custom wood creation from Sawdust Unlimited. Your piece will last many years with minimal amount of maintenance to keep and enhance its beauty.
Your bowl and/or board has been "seasoned" with a food grade conditioner or finish.  We recommend that your use your pieces.  Keeping them on the shelf to look at will cause them to become dull or dry sooner than expected.  Even if you use your boards or bowls and they become dull or look dry, it is best to wipe them down with our proprietary "Wood Wonder" conditioner, or you can use FOOD GRADE mineral oil or lemon oil. Let the treatment sit on the piece for 15 minutes, then wipe off excess with soft cloth.  Best letting the piece air dry over night before storing.
When cleaning your bowls or boards rinse in clear water and mild soap.  Dry with a soft cloth and let air dry, standing upright.  If the grain in the wood raises, wipe with method above.
*Do not use vegetable or olive oils-they can spoil on your surfaces.
DO NOT SOAK OR PLACE IN DISHWASHER
 By following this method of care, your Sawdust Unlimited pieces should stay as beautiful as the day you fell in love with them.
Every day is an opportunity to be creative. – Innerspace