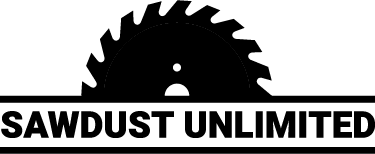 Loving the North New Jersey area for its beautiful foliage and diversity of trees, Ann and Steve always desired to create something magical with what nature has to offer.
Steve has always been interested in the dynamics of turning wood on a lathe. About 10 years ago, he attended a seminar about this wonderful craft. Almost instantly, he found his passion and fell in love with the art of turning.
Steve's background includes 35 years as a meat cutter and deli owner, and for the last 10 years has been employed as a computer technician. Throughout his diverse careers, he has always been handy with anything dealing with wood. He started woodworking as a teenager, and has made beautiful toys for his son, and cabinets for his wife, Ann.
Ann joined in on the fun by using her fine arts training and love for crafting, about three years ago. She designs small gift items with the leftover pieces of branches and logs from Steve's bowls. In addition, she re-purposes vintage wood finds to recreate modern, one-of-a-kind, table top and gift items.
Each piece of wood creates a special gift as it is turned; unique and individual, allowing the natural beauty of the wood define the design. They are formed and turned one at a time. All of the wood used is recycled from storm damage trees, logs and branches, or tree trimmings. Living trees are never purposely cut for our items. Between the bowls and gift items, almost all the branches and logs are used, except the shavings.
The ultimate in recycling and upcycling!
Hand turned bowls, vases and vessels take many hours to complete. The selected piece of wood is cut down to size, and turned on the lathe to create the initial shape. This is called rough turning. The piece is then stored away, and weighed once a week, until it stops losing moisture. Once the piece no longer loses weight, it then is finish turned and sanded. The sanding process has many steps as a series of grits are used to obtain a smooth finish. The piece is thoroughly cleaned to remove all small particles. A finish is chosen to best show the natural beauty that has been exposed. Many layers of natural oils or waxes are applied. Special care is taken on the final buffing and polishing, to bring out the beauty of each natural gift.
Now you can enjoy a unique gift from Mother Nature for yourself or a friend!
Creativity is allowing yourself to make mistakes. Art is knowing which ones to keep. – Scott Adams